Interim HealthCare Staffing of Minneapolis
Your partner in healthcare staffing
When It Matters Most, You Can Count On Us
At Interim HealthCare Staffing of Minneapolis, we know how important it is that patients receive the best possible healthcare from someone they can trust. As the challenges of staffing, particularly in the healthcare industry, have become much more complex, organizations have developed a growing need for qualified healthcare professionals they can rely on. That's where we come in! We partner with organizations across the country to help them better maximize their healthcare talent investment. At the same time, offering employees more flexibility and control of their careers.
Healthcare Staffing Designed with Your Facility in Mind
As the nation's first healthcare staffing company, Interim HealthCare has become a leader in the development of a supplemental workforce that provides a great solution for the employer, while meeting the needs of the employee. When you partner with us, you'll have access to the highest caliber of healthcare talent in the market, at any given time. Whether you need staff for temporary support or an extended period of time, we are well-positioned to meet your needs with a full range of qualified professionals to fill in the gaps.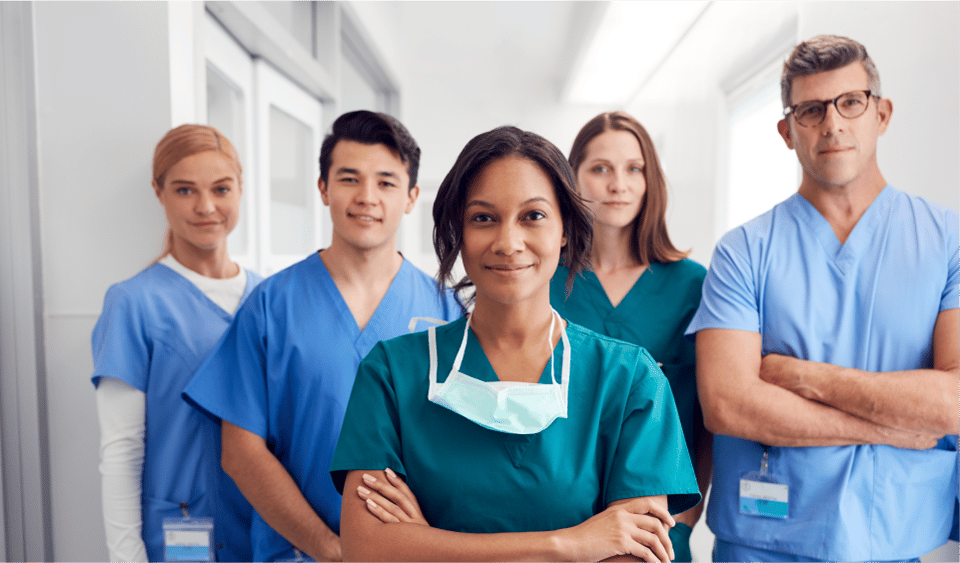 Gain Access To the Most Sought-After Professionals
Healthcare professionals are in high demand, but when they want to work for you, it's a game changer. With Interim HealthCare Staffing of Minneapolis, you'll have a trusted staffing partner working on your behalf who knows your unique needs and challenges, and delivers the right talent, every time. You'll be supported by an industry pioneer with deep local ties that understands the importance of personalized service and client satisfaction.
Put our healthcare staffing strengths to work for you!